Running Gear Update
Hello ADR, running gear is the subject here. We are in the middle of a tough winter running season, and we have been fighting poor traction outside. I know some people move running indoors right about now, but for those of us maniacs still hitting the streets, here is a great piece of gear that helps the traction issue.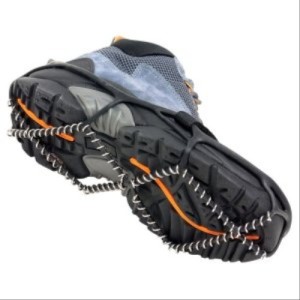 It was suggested to me that I try Yaktrax a couple of weeks ago, so I asked Santa. Santa came through on Christmas morning. And it didn't take long for enough snow to give them a "test run". So I can recommend that anyone who is tired of slipping and sliding to get a pair of Yaktrax.
They are very light and easy to slip on over regular run-ning shoes. I have used them on loose and hard packed snow, on a snow covered muddy trail and snow over icy roads. I am happy to say I have not slipped once and no sore hips from trying to stay upright on the slippery stuff.
If Santa didn't bring you any, plan on around $30.00. But be aware they offer 4 choices of Yaktrax, I have the "Pro" model and would say it is the best choice. The coiled wire criss crosses under your entire foot, not just the heel like the "Run" model. All the running stores carry them and can be found online too.
See you on the roads.
Erik van't Veer